Tenerezze purificanti per il viso - Facial Cleansing serum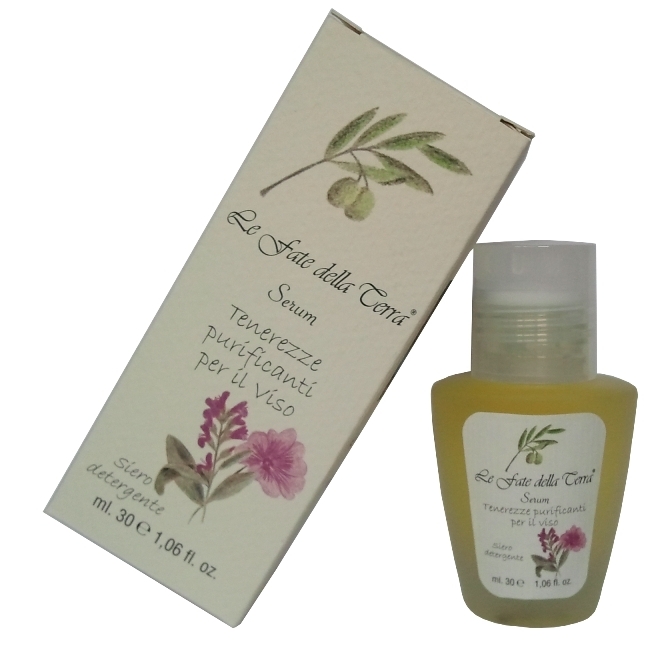 Cleansing serum gently removes the make-up and every impurity, not affecting the hydrolipidic film, and leaving the skin softer and hydrated.
Salvia in fact is agood skin-purifying agent and in synergy with Calendula unwinds an antiseptic action, leaving the skin clean and moisturized, acting in depth even on oily skin with impurities.
Mallow refreshes and gives softnessto the skin, made firmer by the stimulating action of Rosemary.
The Vitanin E and fatty acids of which are very rich the Virgin Olive oil and Sunflower oil, make the serum an outstanding allied against aging effects.
Available in 30 and50 ml. packages.
Ingredients:
Olea europaea oil*, Helianthus annuus seed oil*, Rosmarinus officinalis extract*, Malva sylvestris extract*, Calendula officinalis extract*, Salvia officinalis extract*, Tocopheryl acetate.
* Ingredients from Organic Agriculture 99,8% of the total.
Thecnical data: read data sheet