Tenerezze rigeneranti per il viso - Green Clay mask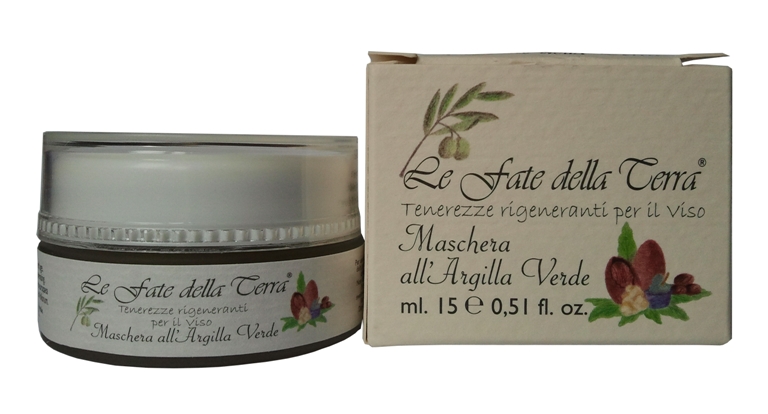 Cleansing mask and facial beauty also has a regenerating anti-aging effect. It is recommended for oily skin and dry.
The Green clay is rich in minerals that revitalize the skin, freeing of toxins and impurities at the same time. Disinfectant and healing helps to balance the pH of the skin of the face, for the synergistic action of Virgin Olive oil, rich of Vitamin E and other polyphenols, that also plays a nourishing, moisturizing and protecting action against cellular aging.  Shea butter and Cocoa butter nourish and help prevent dry skin.
Apply a small dose on damp face, avoide the eye area. Allow to stand for 10 minutes and rinse with water or damp cotton wool.
Available in packages of 15 ml.

Ingredients:

Butyrospermum parkii butter *, Olea europaea oil *, Theobroma cacao seed butter *, Solum follonum (green clay).
* Ingredients from Organic Agriculture 95,0 % of total.
Thecnical data: read data sheet