Coccole per il mio bebè - Hydrating Serum body and face
--------------->>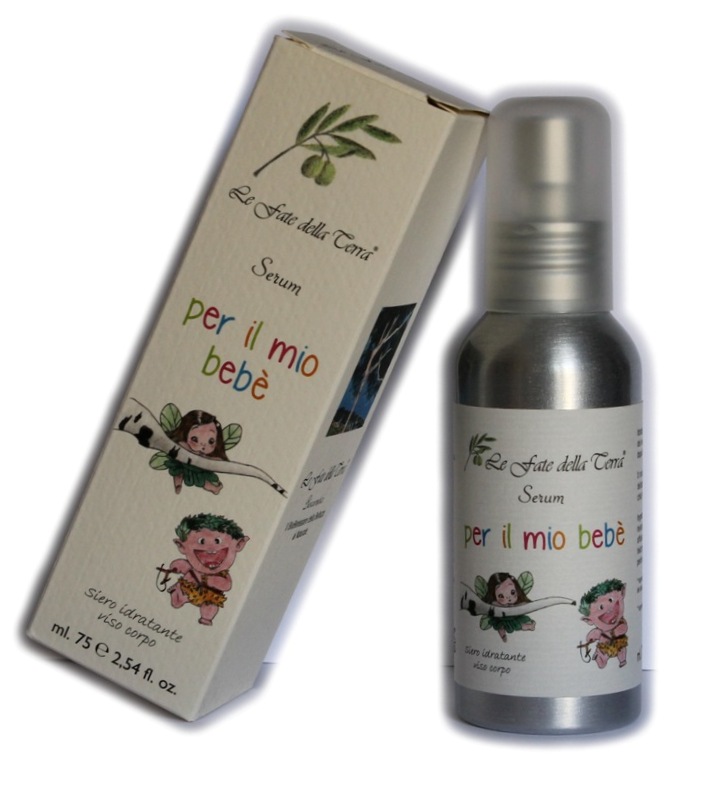 Serum for your baby is a valuable formulation designed to naturally moisturize, nourish the delicate skin of the face and body of the baby, even the most sensitive parts, protecting them from redness and irritation.
Thanks to the lipid composition similar to sebum, the virgin Olive Oil* helps the skin to retain his balance. Due to the presence of vitamin E and other polyphenols, plays nourishing, moisturizing and protective action.
Also the Sunflower Oil* is rich in vitamin E and has soothing, moisturizing properties.
The high-quality extracts of Calendula* and Hypericum* are healing and have anti-inflammatory and epithelizing properties.
The precious extract of Helichrysum* has emollient, soothing and decongestant properties.
For the high concentration of active ingredients, you need a small amount of serum to provide loving cuddles and tender caresses, gently massaging the body of baby after the bath.
* from organic agriculture
Available in 50 ml and 75 ml packages.
Ingredients:
Helianthus annuus seed oil*, Calendula officinalis extract*, Olea europaea oil*, Helichrysum italicum extract*, Hypericum perforatum extract*, Tocopheryl acetate.
* Ingredients from Organic Agriculture 99,8% of the total.
Technical data: read data sheet