Tenerezze per il viso - Facial Anti Age serum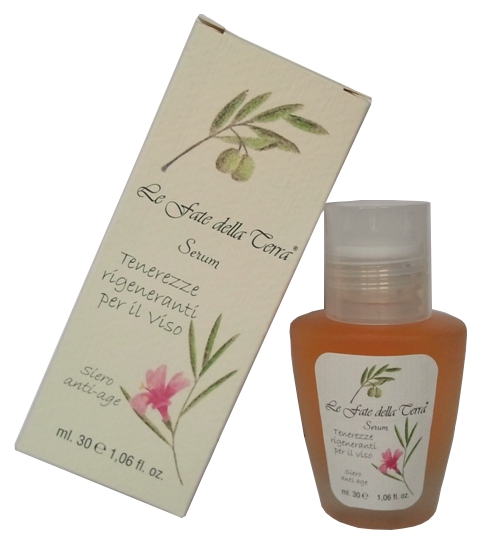 Provides a regenerating and elasticising effect on the cutaneous structure,
mainly for the action of Baobab oil - extract in total pureness - a participant in the biosynthesis of the collagen in the connective tissue . The Savory (Satureja montana) is a source of inexhaustible vital force . It gives strength to the production of new cells and it stimulates the circulation, tightening the skin structure. The protective and nutritive activity secured by the Virgin Olive oil beside the rivitalizing and stimulating action of Hypericum oil, build a safeguarding cover against wrinkles and aging of cells.
It is suggested to use in the evening.

Available in 30 or 50 ml. package.

Ingredients:

Adansonia digitata seed oil*,Olea europaea oil*, Helianthus annuus seed oil* , Hypericum perforatum extract*, Satureja montana extract*, Tocopheryl acetate, parfum.
* Ingredients from Organic Agriculture 99,8% of the total.
It is available the formulation without the addition of natural delicate fragrance of other flowers.

Technical data: read data sheet