Tenerezze schiarenti per il viso - Facial Anti taches serum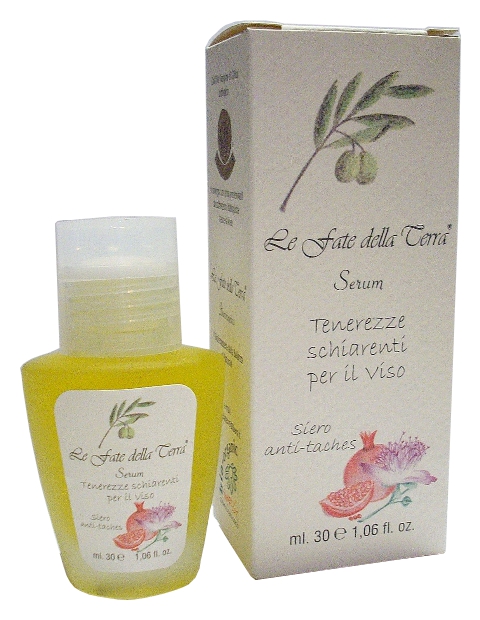 Thanks to antioxidants and flavanoids contained in extracts of Pomegranate and Caper,
visibly reduces the effects of pigmentation disorders due to age or excess of sun exposure.
A steady use restores evenness and brightness of skin providing as well moisturizing effect and protection for the action of the Virgin Olive oil and the Shea butter.
Apply small drops on interested part and gently massage.
Available in 30 ml. package.

Ingredients:

Helianthus annuus seed oil *,Olea europaea oil *, Capparis spinosa extract*, Punica granatum extract*, Butyrospermum parkii oil*, Tocopheryl acetate.
* Ingredients from Organic Agriculture 99,8 % of the total.
Technical data: read data sheet